How To Go From A Good To A Great Ad Refresh Strategy
The added value of Ad refresh varies from one publisher to another. While some
reach a 5-10% revenue uplift, others achieve an impressive 30-40% ad revenue
uplift without harming their inventory thanks to a great strategy! On the contrary,
with in-view refreshes in place, the viewability KPIs of the ad unit are actually
enhanced. This guide will share insights to help you switch from a good to a great Ad refresh strategy, and maintain it over time.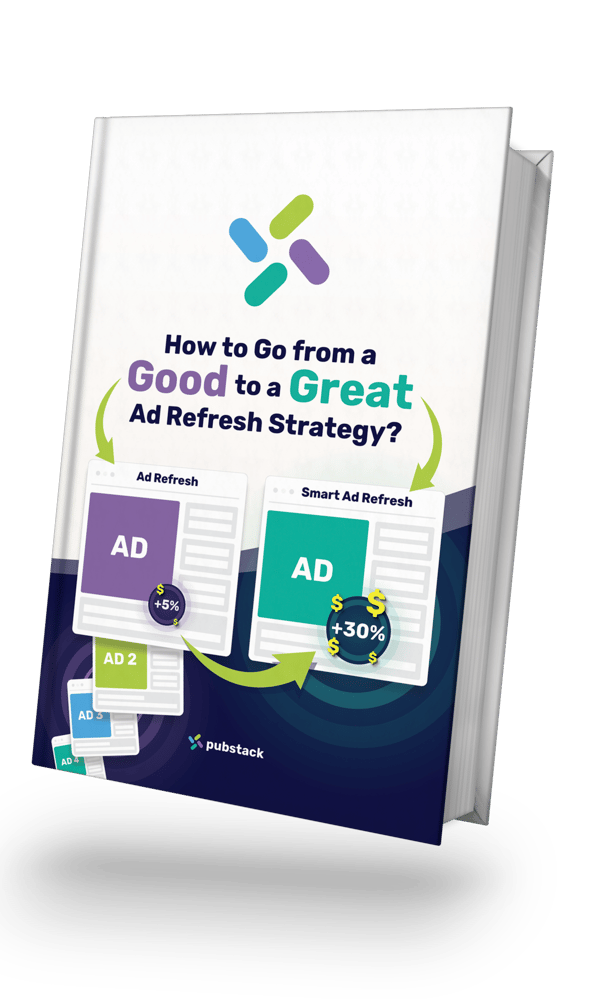 You will learn about:
Why ad refresh is a powerful tactic
A step by step guide to implementing a great and safe Ad Refresh strategy
The absolute Do's and Don'ts of Ad refresh
Some great use cases on how some premium publishers use it to boost their ad revenue